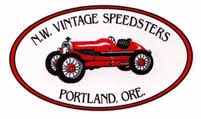 Home
Calendar
Speedsters
Events
Engines
Technical
Historics
Automobilia
Membership
Organization
ContactUs
Videos
Vern Storey
Memorial Trophy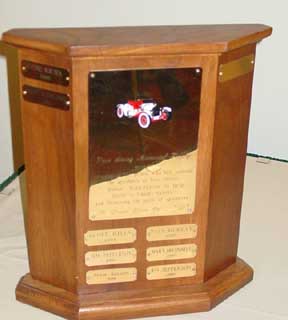 Vern Storey was the spark plug of the spirit of speedsters in Spokane.
He always remained true to his vow - to get people involved in speedsters.
Vern Storey died in 1994. Cheri, Kent and many car enthusiasts wanted to honor Vern's memory with a memorial trophy to be awarded each Labor Day speedster run to the participant who best reflects the attributes of Vern. A committee was formed to oversee the completion of the traveling trophy award. A small plaque would also be presented to each winner that he/she would keep.
Recipients Vern Storey Memorial Trophy
2008 Ted Alkier, Spokane, WA
2007 Charles Reichlin, Bellingham, WA
2006 Andy Voytilla, Portland, OR
2005 Don Shreve, Portland, OR
2004 Bill Hills, North Plains, OR
2003 Art Reichlin, Mount Vernon, WA
2002 Rae Ann Murray, Camano Is, WA
2001 Ron Kipling - Renton, WA
2000 Gene Kicha - Spokane, WA

1999 Ed Jepperson - Spokane, WA
1998 Frank Reichlin - Mt Vernon, WA
1997 Mary McConnell - Gladstone, OR
1996 Jim Patterson - Veradale, WA
1995 Paul Murray - Bothel, WA
1994 Scott Hills - Gaston, OR

If you have been nominated for the Vern Storey Memorial Trophy you have been honored by your peers. If you have been named a recipient of the award you also have been honored by your peers, but know that you have received a very special commendation as you reflect Vern's best attributes - Humor - Willingness to help - Desire to finish - Safety - and Promoting the spirit of speedsters.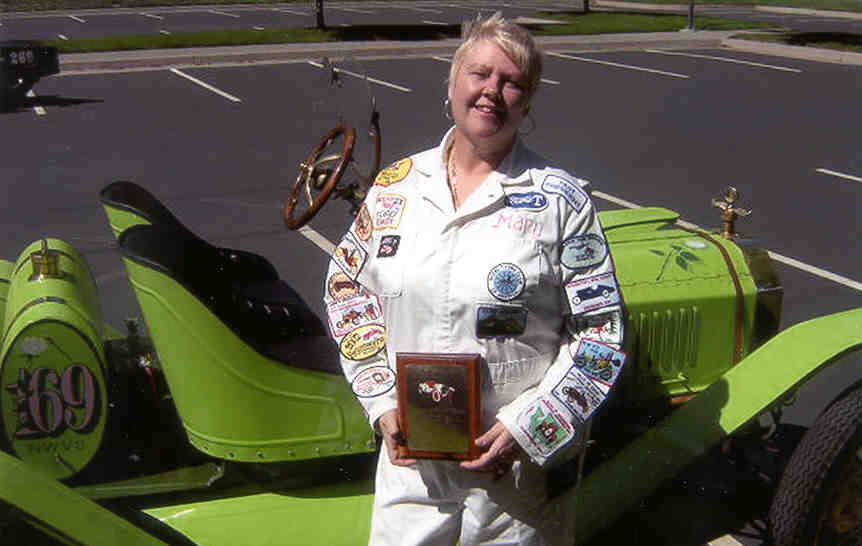 Mary McConnell, the 1997 Winner #169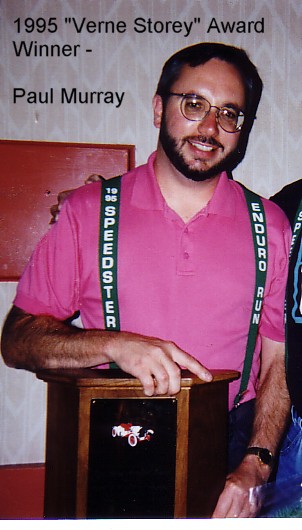 Thanks to Vern the spirit of speedsters does live on for many of us who are speedster enthusiasts. Thank you Vern, Cheri and Kent for all you have contributed to the spirit of speedsters.
The Dream Lives on ...... 12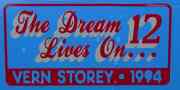 Home || Calendar || Speedsters || Events || Engines || Technical || Historics || Organization || Contact Us
Copyright 2002 and succeeding years -- Northwest Vintage Speedsters
Suggestions or Comments on Our Web Site ?
Contact : webguy at nwvs.org